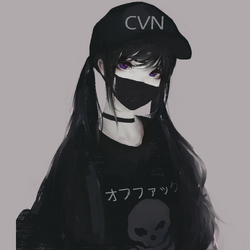 List of Wikis I'm On

| Name | Roles | Activity |
| --- | --- | --- |
| Plants vs. Zombies Wiki | Former Bureaucrat | Retired |
| Club Penguin Wiki | Former Patroller, Former Chat Moderator | Retired |
| Total Drama Wiki | User | Retired |
| Thomas the Tank Engine Wiki | User | Inactive |
| Community Central | User | Retired |
| Mr. Bean Wiki | Bureaucrat, Adopter | Semi-active |
| Nintendo Wiki | Former Rollback | Inactive |
| Mario Wiki | Former Rollback | Inactive |
| SpongeBob Wiki | Former Administrator | Retired |
| Gabdro Wiki | Adopter, Bureaucrat | Semi-active |
| Plants vs. Zombies Character Creator | Former Administrator | Inactive |
| Smosh Wiki | Former Bureaucrat | Inactive |
| Haruhi Wiki | User | Inactive |
| Shining Time Station Wiki | Former Bureaucrat | Retired |
| Futurama Wiki | User | Retired |
| Jackninja5 Wiki | Founder | Semi-active |
| Jackninja5's Test Wiki | Founder | Semi-active |
| Disney Wiki | User | Inactive |
| Ice Cream Wiki | Former Administrator | Inactive |
| Wikipedia (not on Wikia: Username: BiggestSataniaFanboy89) | Rollback, Pending changes reviewer | Semi-active |
| Angry Birds Wiki | User | Inactive |
| Candy Crush Wiki | Former Rollback | Inactive |
| Angry Birds Epic RPG Wiki | User | Inactive |
| SpongeBob Answers Wiki | Former Content Moderator | Inactive |
| VSTF Wiki | User | Semi-active |
| Polandball Wiki | User | Inactive |
| Lucky Star Wiki | Administrator | Semi-active |
| Everything Will Kill You Wiki | Founder | Semi-active |
| TUGS Wiki | Trial Administrator | Semi-active |
About my fandom of the show (sort of)
Well, I got into PriPara quite recently actually but I really like the show as it's really funny and it's actually quite interesting. My favourite character would be Leona West as he reminds me a bit about myself in that we're both male but are generally more "feminine" (some have even mistaken me for being a girl before).
Community content is available under
CC-BY-SA
unless otherwise noted.