/Introduction
This is your user page. Please edit this page to tell the community about yourself! Hi! I am Inuyasha-Titan!!! Actually I am an idol fan currently! I watcheddHi! I am Inuyasha-Titan!!! Actually I am an idol fan currently! I watched Love Live, Aikatsu, Pretty Rhythm and Pripara! <3 My favorite character is SHION TODO, second in line is Laala Manaka next is Sophie Hojo!
I also fanboy different anime characters! Inuyasha from Inuyasha! Natsu and Gray from Fairy Tail (I really love them both! I can't pick between the cool and hot Gray and the hot and awesomely-cool Natsu >< though currently I have Gray as my avatar because I like his character design in the picture uvu), Aira from PRAD, Aira from PRDMY, Naru and Ann (can't pick between them too they're both KAWAII~) from PRRL, Nami from One Piece, Ichigo in Aikatsu, Nico in Love Live and many wonderful anime characters!!!
My Story
At first I didn't like and didn't want to watch the Pretty Rhythm Series, because it's too girly. especially the "PRETTY" word xD But eventually I tried watching it (btw on television and it was already the 40th episode). It was apparently... '''GOOD!!!''' I didn't know that idols will pierce my kokoro xD then I watched the whole series online and eventually I have finished watching the 3 series. After that I tried watching Aikatsu, the first episodes didn't catch my heart that well and I was planning to drop it out but suddenly at one episode I finally started to like the anime :3 (SORRY FOR THE SPOILERS ><) then I watched Love Live, at first it looks a little bit weird (Honoka's funny scenes) then it took my heart when there were no visitors on their first live which made me have feels train. And eventually I heard that the PR will have a new season but a different story which is Pripara. Then eventually here am I, a big Pripara Fan!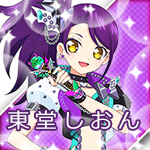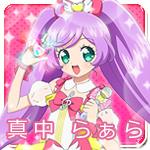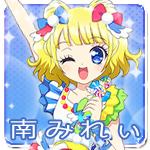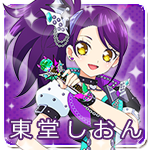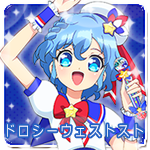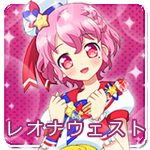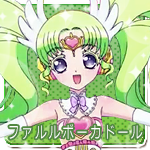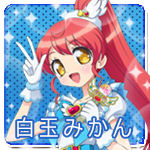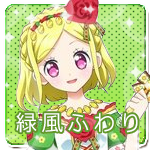 Know More About Me!
Inuyasha-titan


Kanji
ナツ・ドラグニル ・ グレイ・フルバスター
Rōmaji
Inutantan
Physical and Vital Information
Species
Male Mage Idol
Gender
Male
Age
15
Height
5'5"
Eye Color
Dark Brown
Hair Color
Black
Professional Statistics
Occupation
Love Liver
Personal Status
Relatives
Complete Family
Debut
Voice Actors
Top 5 Favorite Anime
1. Fairy Tail
1. One Piece
3. Pripara
4. Aikatsu
5. LoveLive
Runner Ups!
PRAD
PRDMF
PRRL
Yamada kun to 7 nin no majo
Inuyasha! (Huge fan back then)
Special Anime for ME
MAGI, I love everything, wondering why I don't have picture or I'm not fanboying it? Well I don't know too but for me it's my legendary anime.
Anime/Manga I'm watching/reading(optional GAMING) right now
Fairy Tail (Reading)
One Piece (Currently not Watching or Reading)
Pripara (Watching)
Aikatsu (W)
Love Live (Gaming)
Yamada Kun to 7 Nin no
Magi (Reading)
Top 5 GAMES
1. FNAF 2
2. FNAF 3
3. FNAF
4. Love Live School Idol Festival
5. Harvest Moon Series
Best YouTubers for me
1. Ryan Higa
1. Pewdiepie
3. TheFineBros
4. Smosh
5. Matthew Santorro
Top 5 Idol Unit in Anime
1. SolamiDressing
2. Muse
3. StarAnis
4. Aikatsu8
5. Solami Smile 5. Dressing Pafe
2 Idol Unit irl in my HEART
iRis and Muse
5 Music I really love!!!
1. Realize!
1. Make it!
3. Love Friend Style
4. No D&D Code
4. Change My World
Top 5 coords
1. Baby Monster Cyalume Coord
2. Wish Ribbon Idol Series
2. Nocturne Sky Idol Series
4. Twinkle Ribbon Cyalume Coord
4. Holic Trick Cyalume Coord
Hobbies
Drawing
Using Photoshop
Using the Computer in a different ways
Gaming
Well I think that's all xD Now moving on to USERBOXES!
USERBOXES
Community content is available under
CC-BY-SA
unless otherwise noted.